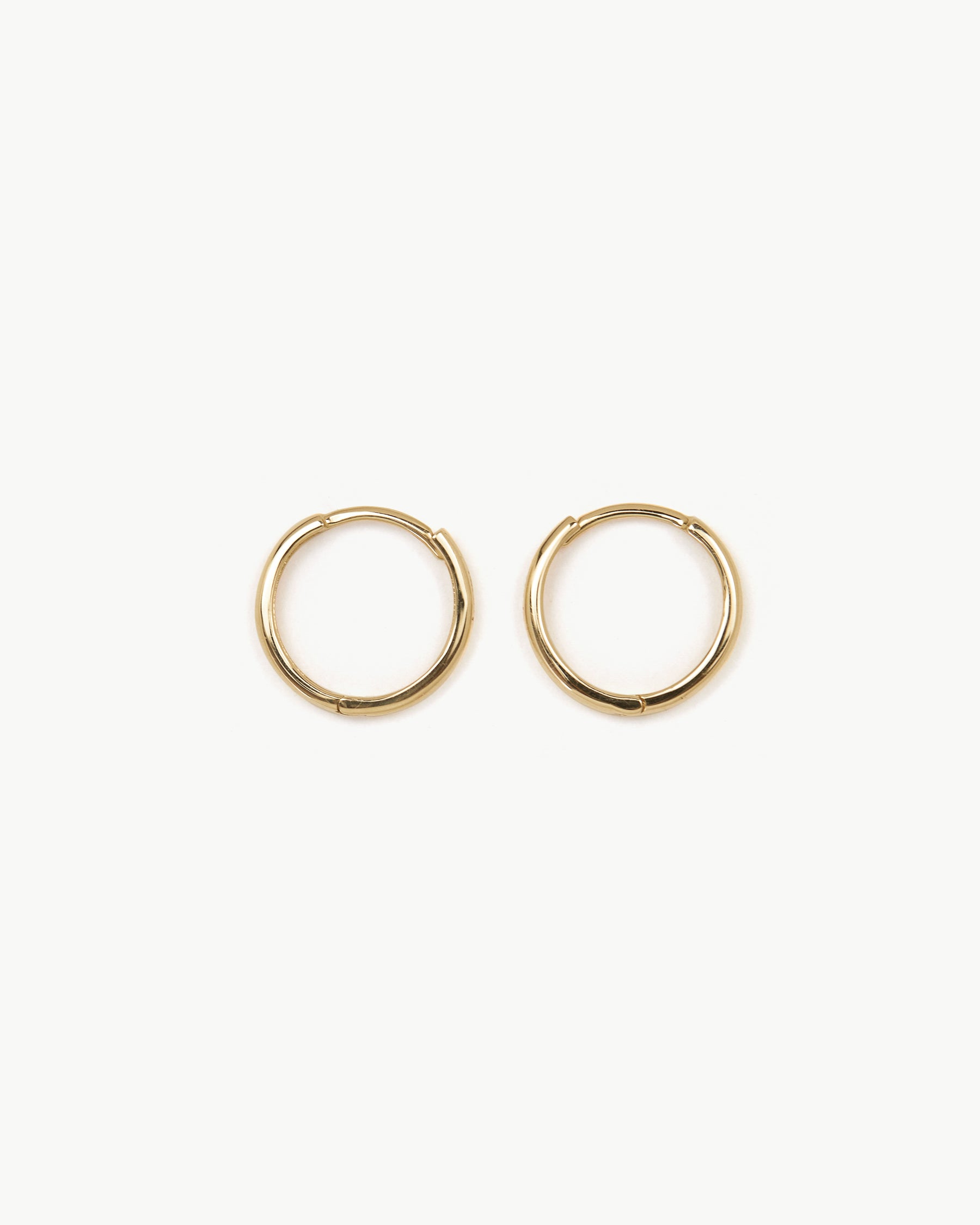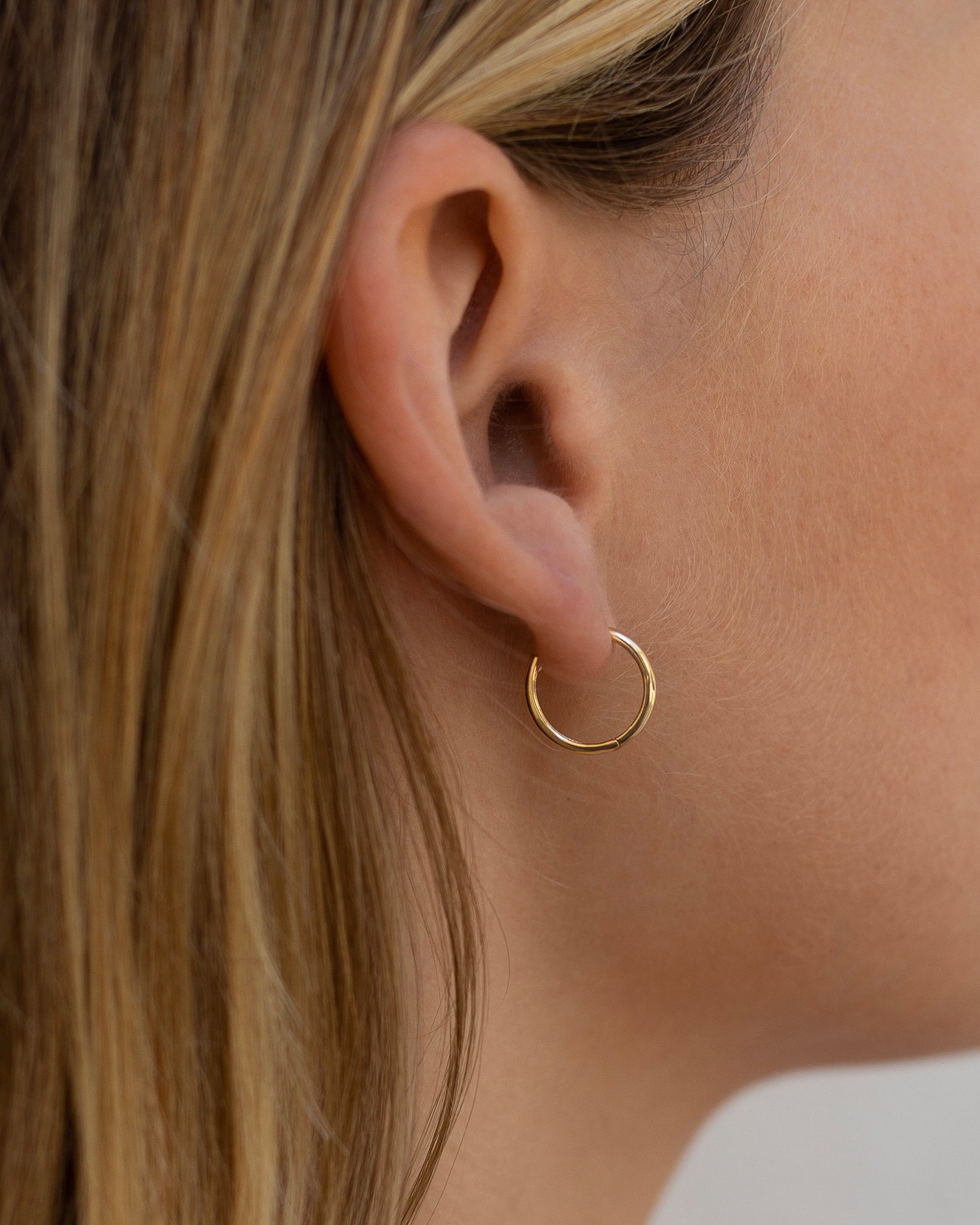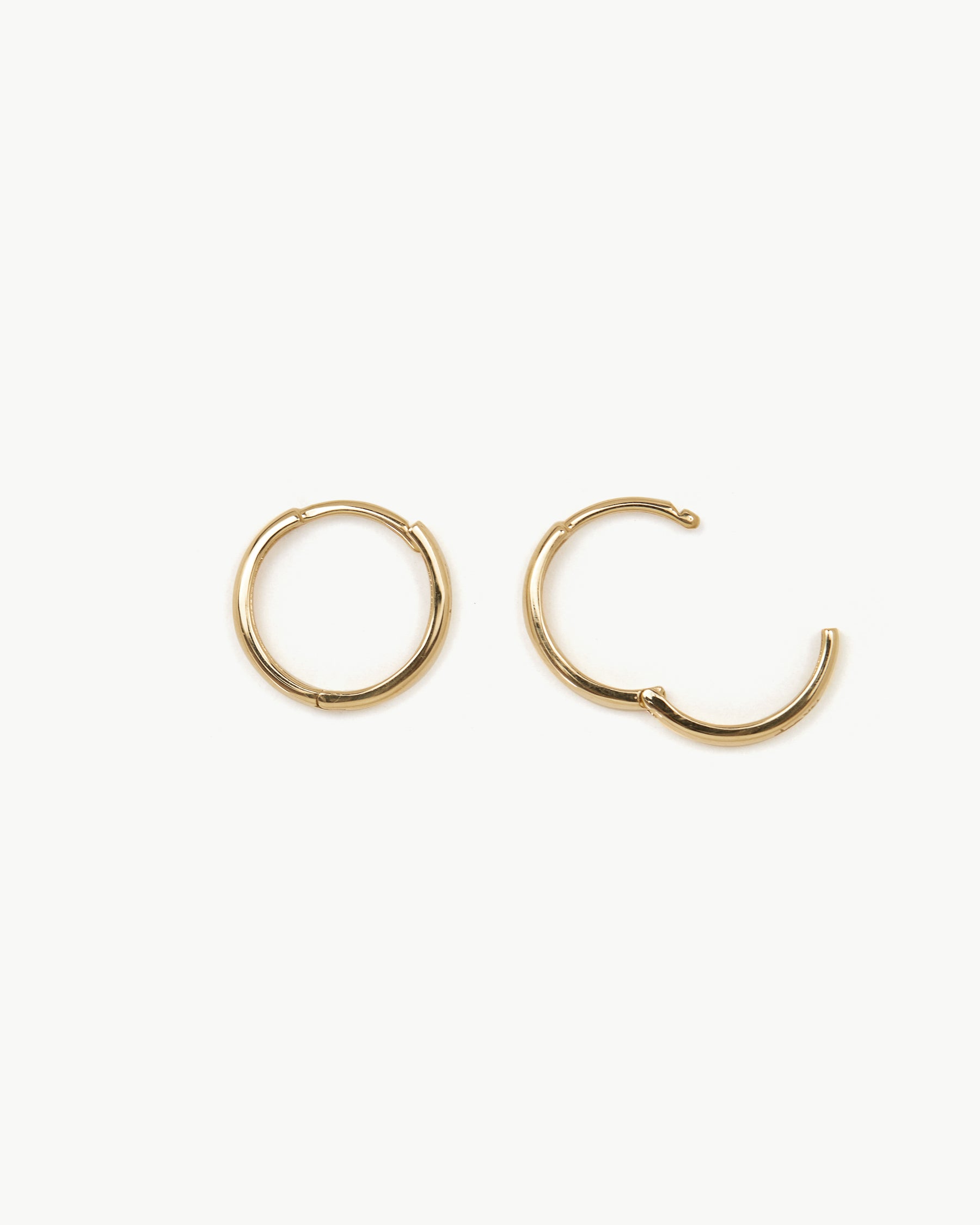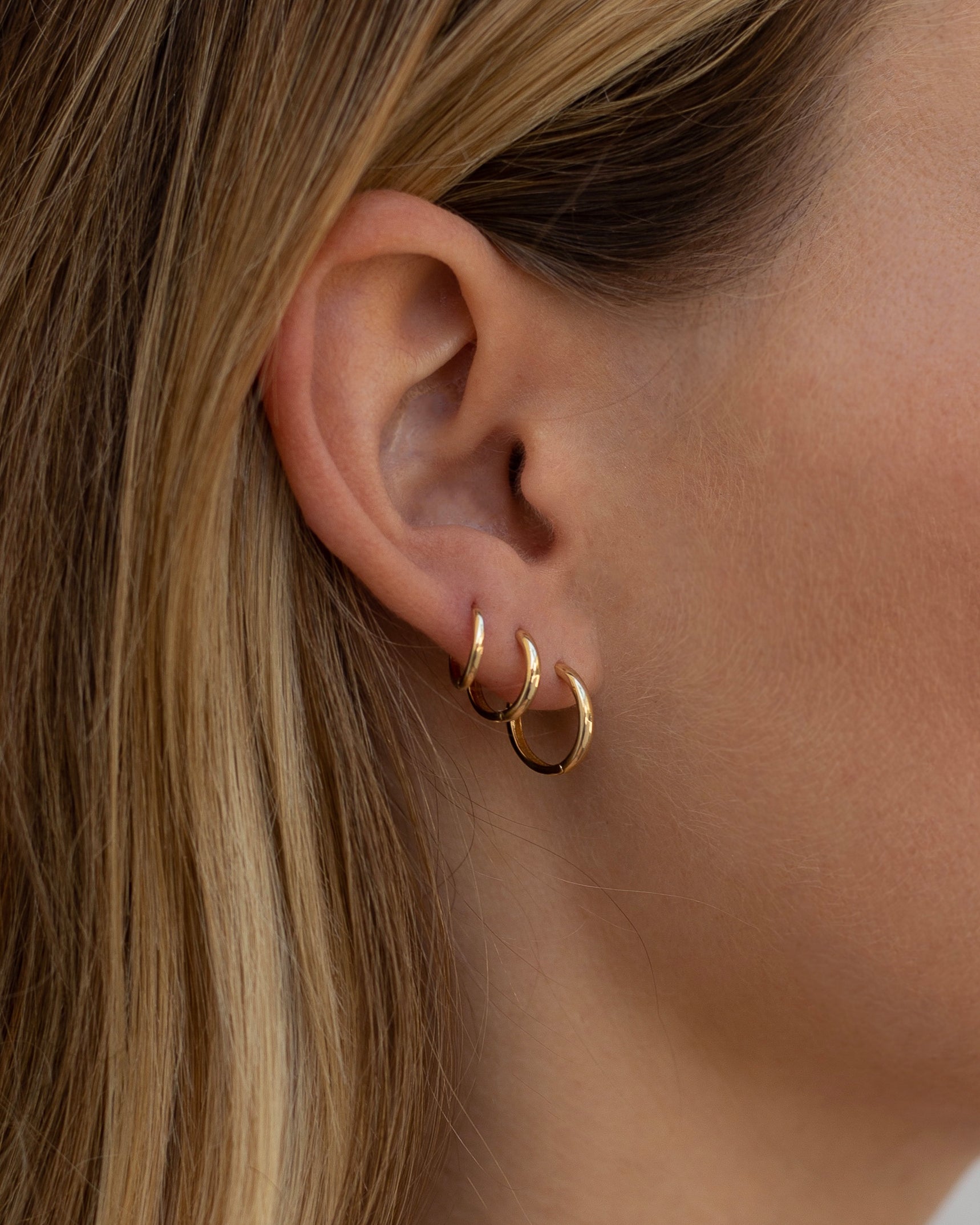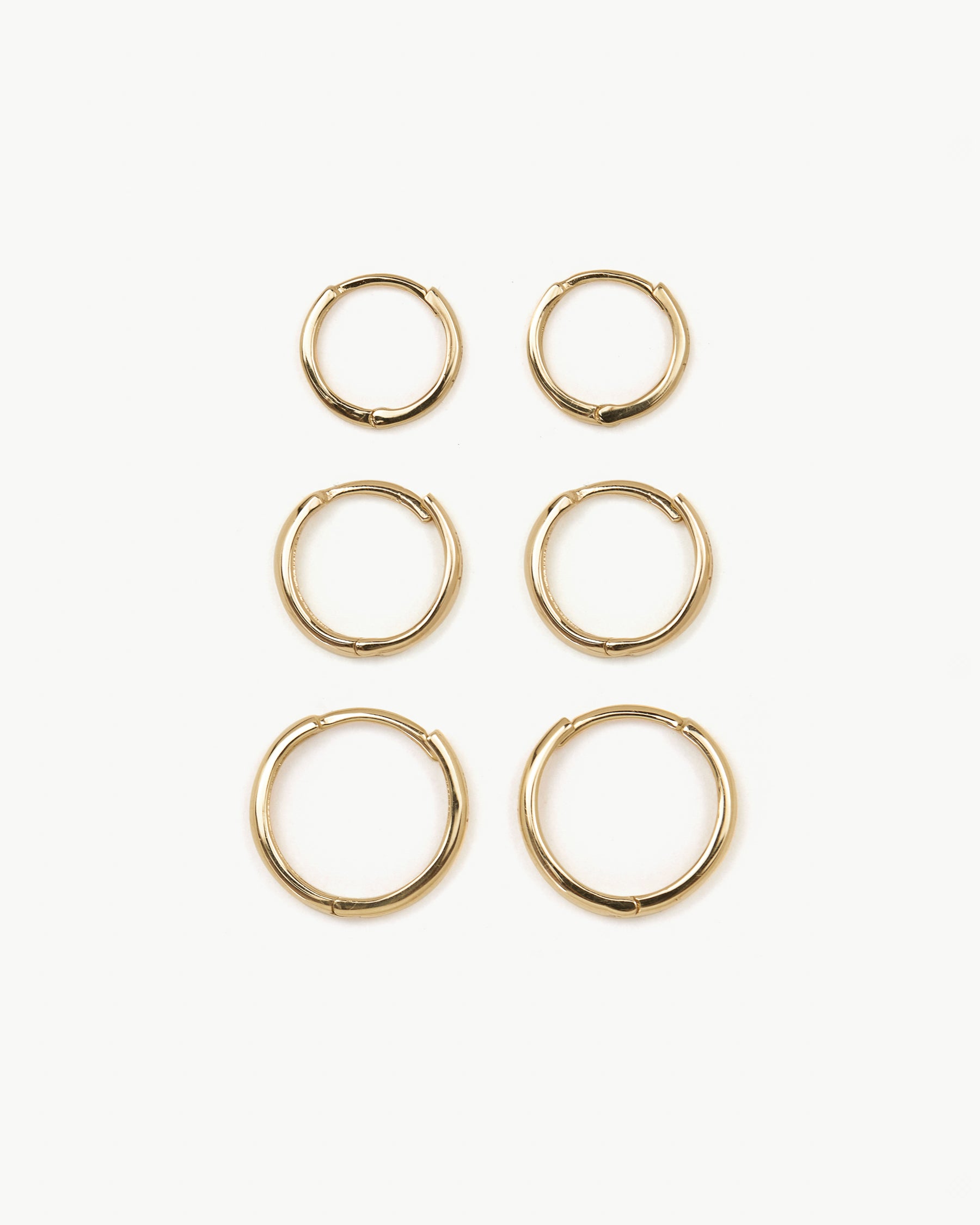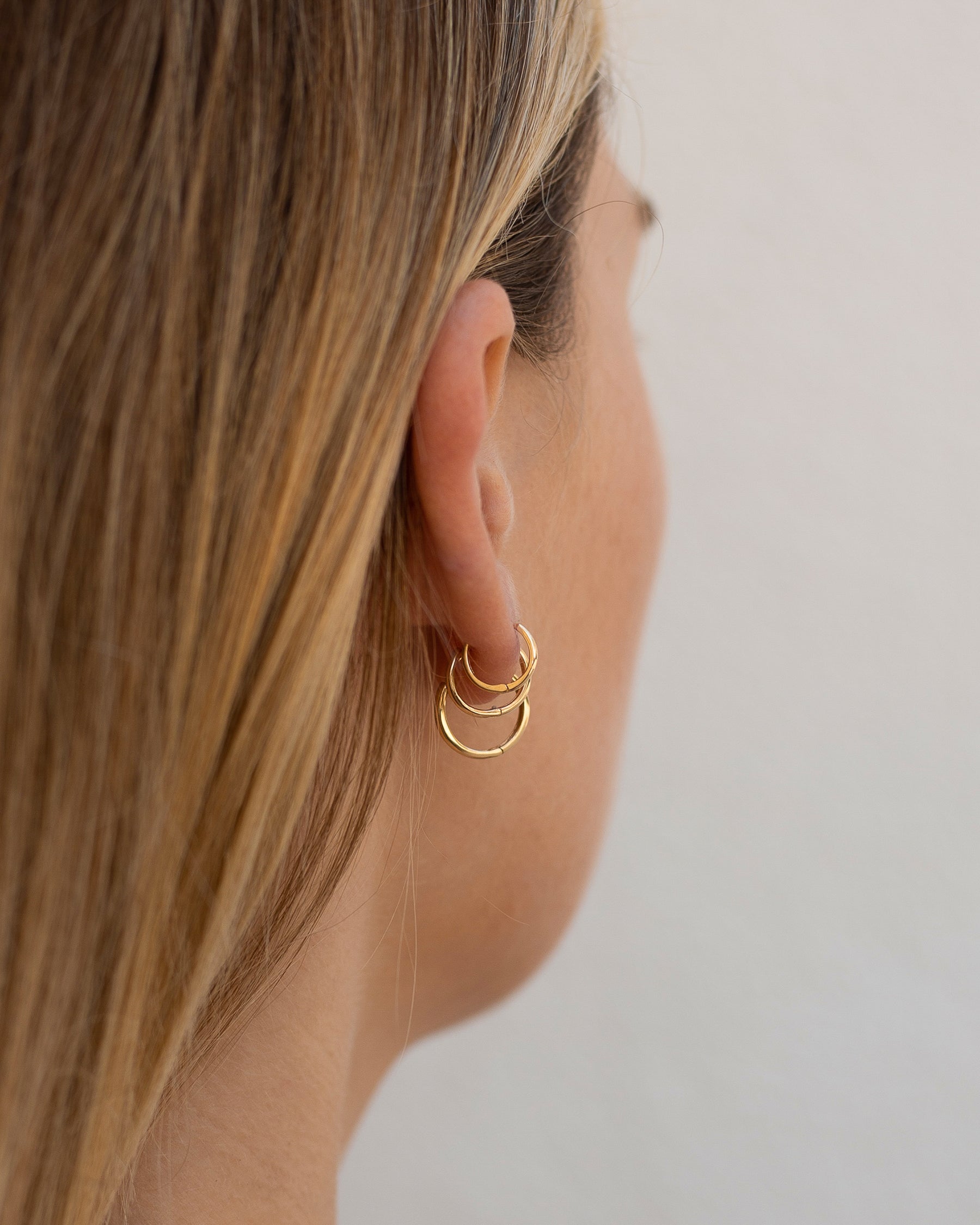 DESCRIPTION
A non-negotiable, must-have huggie for your ear, our 11mm Huggies are a favorable solution if you're looking for a daily hoop. These make a perfectly small statement being the largest in our Huggies series.
The hinge design and snap closure make them easy to put in and remove. The petite nature and soft edges allow you to feel like you're wearing nothing, making them comfortable to sleep in, shower in, and never take out. Available individually or as a pair. Also available in 8mm, and 9mm.
SPECIFICATIONS
14k solid gold
Inner diameter: 11mm
Outer diameter: 13mm
Hoop width: 1.9mm
Secure snap closure
14K GOLD + NATURAL DIAMONDS
OUR MATERIALS
ÖUGIE uses only 14k gold and natural diamonds. Our gold is not plated, not filled, and not vermeil because we believe jewelry is an investment and should never have an expiration date by tarnishing or fading over time. We are proud to only use diamonds that are conflict-free, fair trade, and abide by The Kimberly Process. We take pride in working with suppliers that are honest, ethical, and operate using safe and fair labor practices.
QUALITY + EDUCATION
WHAT IS 14K GOLD?
A karat (k) is the measurement of purity. Pure gold is 24k gold, which is generally too soft to use in most types of jewelry as it can lose shape and wear down. Any number below 24k means that there are other metals mixed in with the gold to form what is called an alloy. This alloy gives us our final material that is durable enough to sustain a lifetime of daily wear by you and beyond.
14k gold is durable, hypoallergenic, anti-tarnish, and does not include harsh chemicals. To be certified as 14k, the amount of gold must always remain at 58%. Our pieces are always pridefully stamped with the seal of 14k.