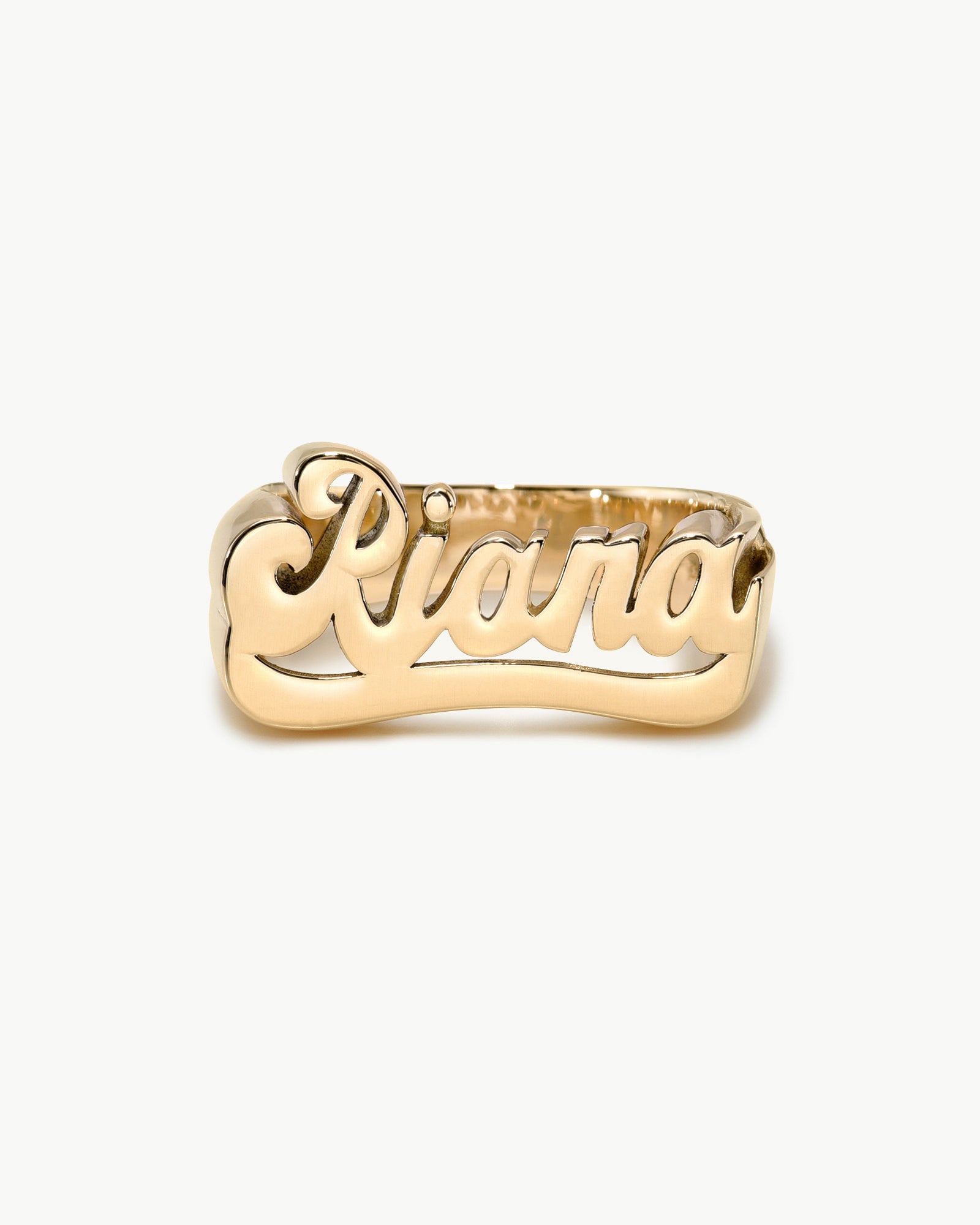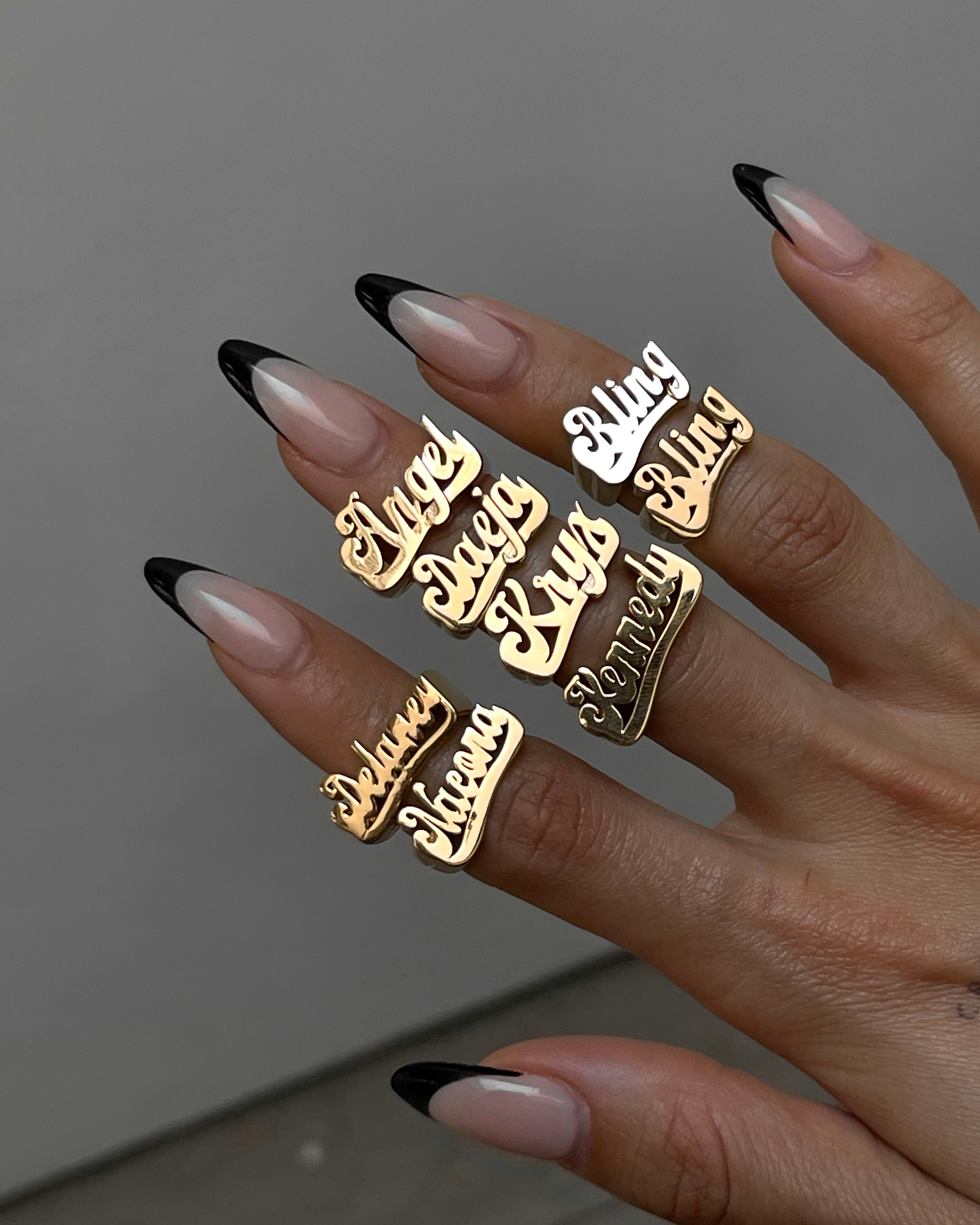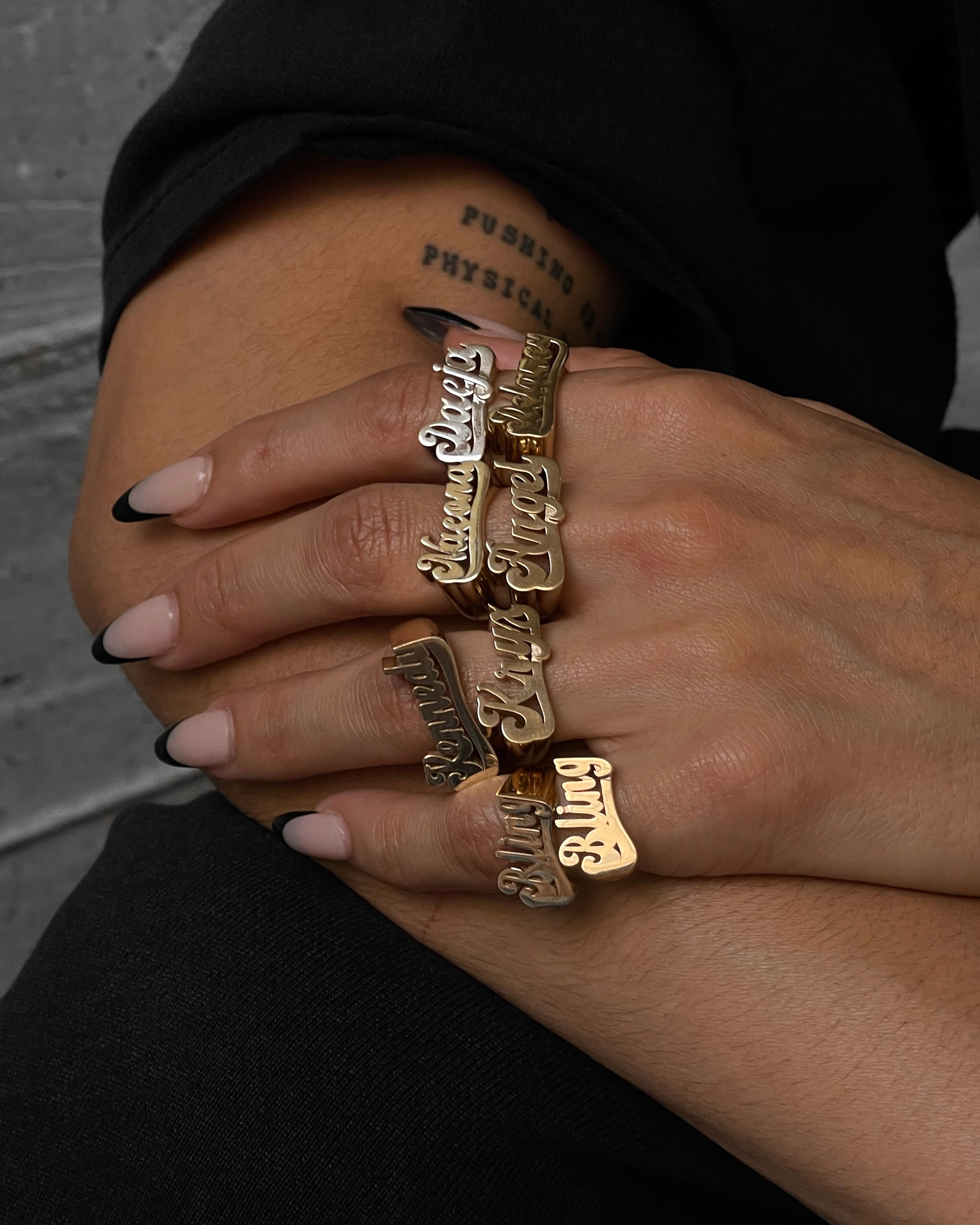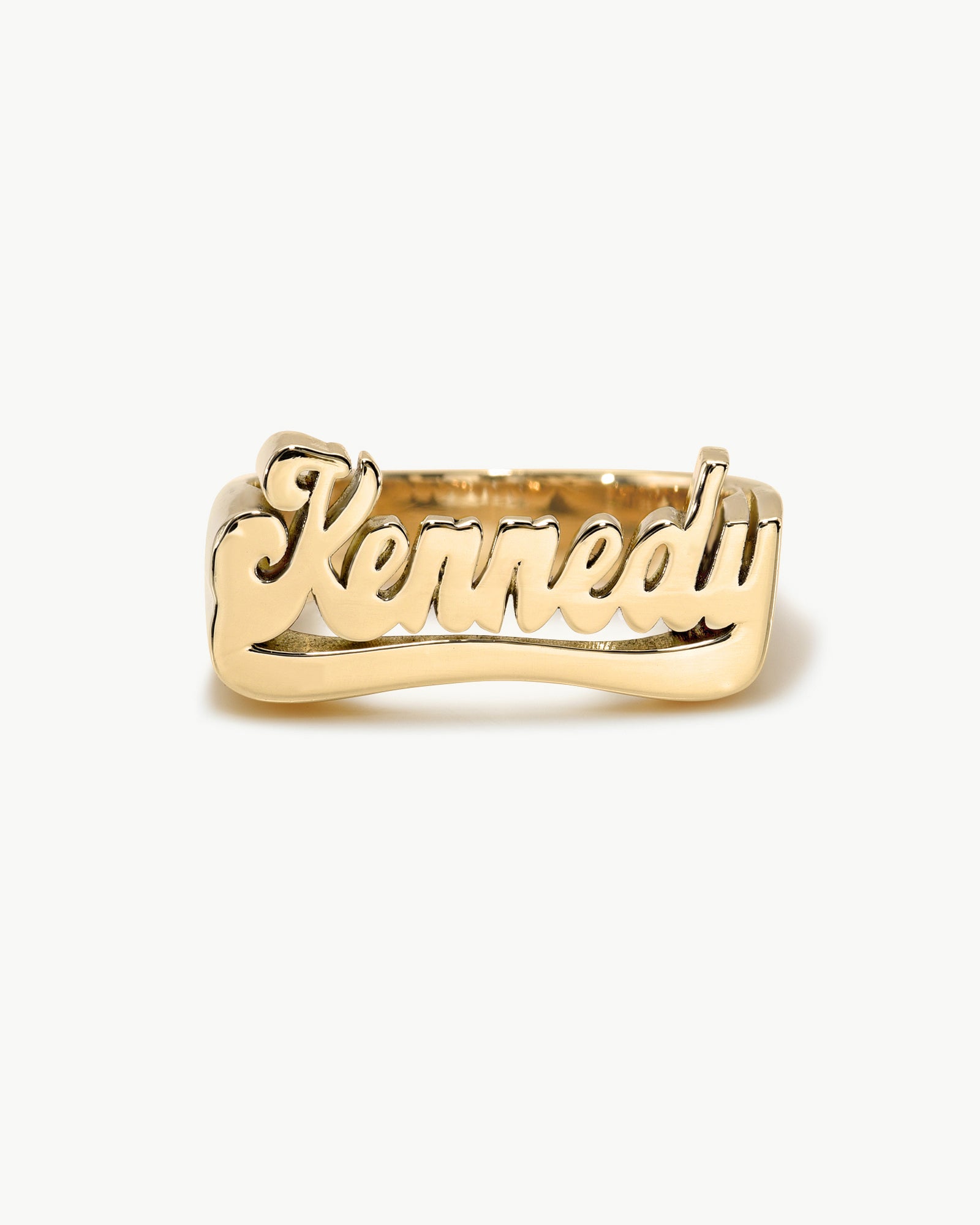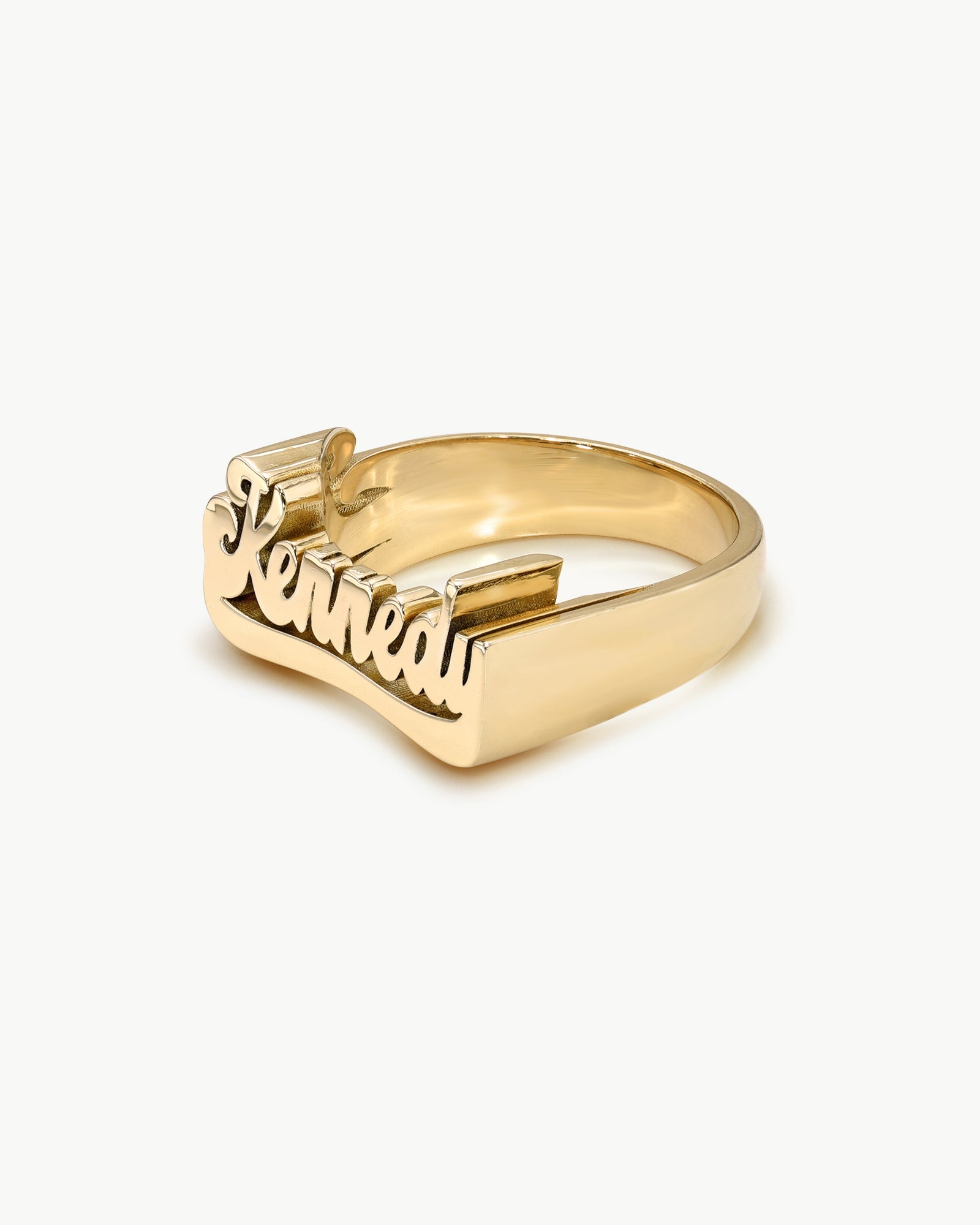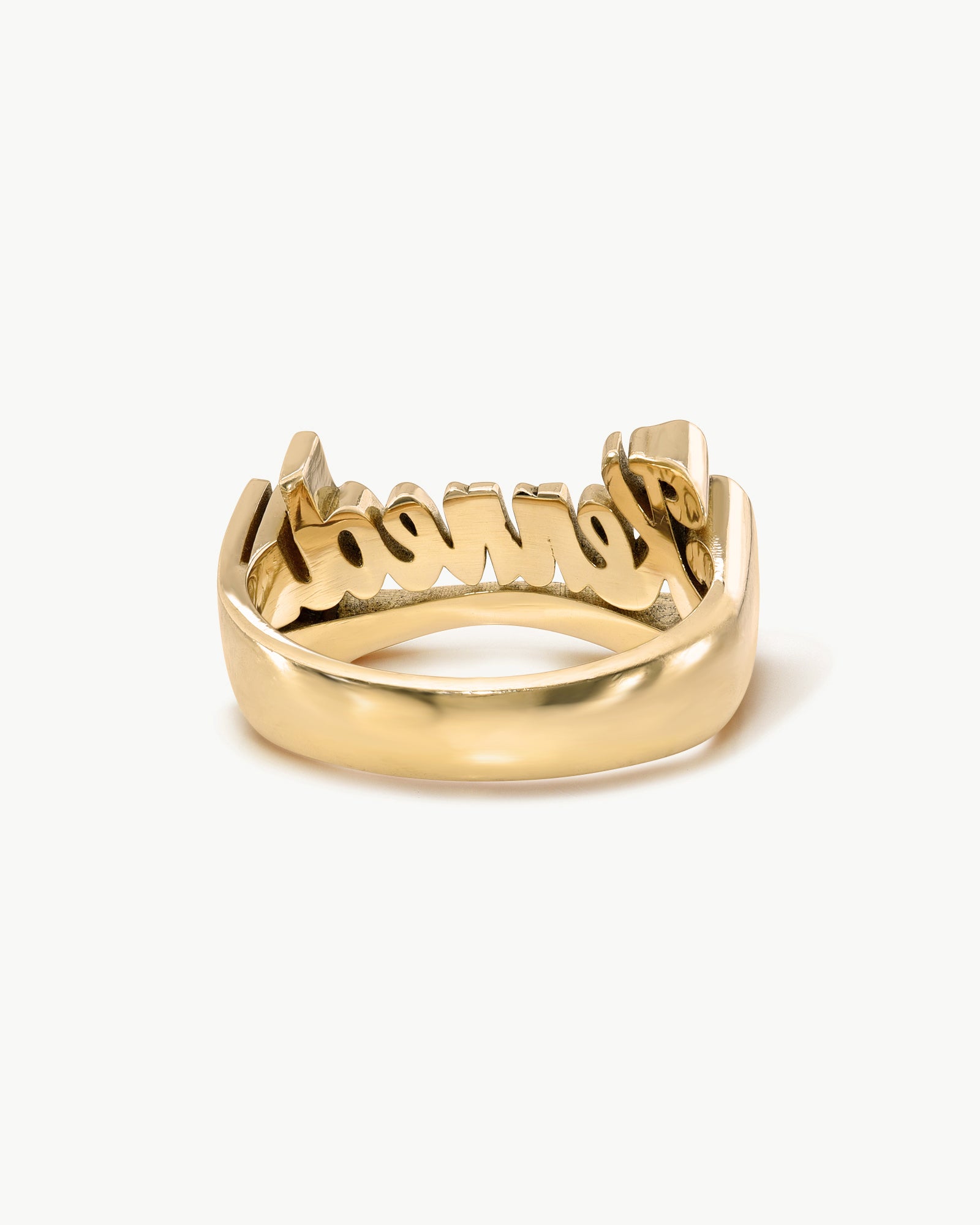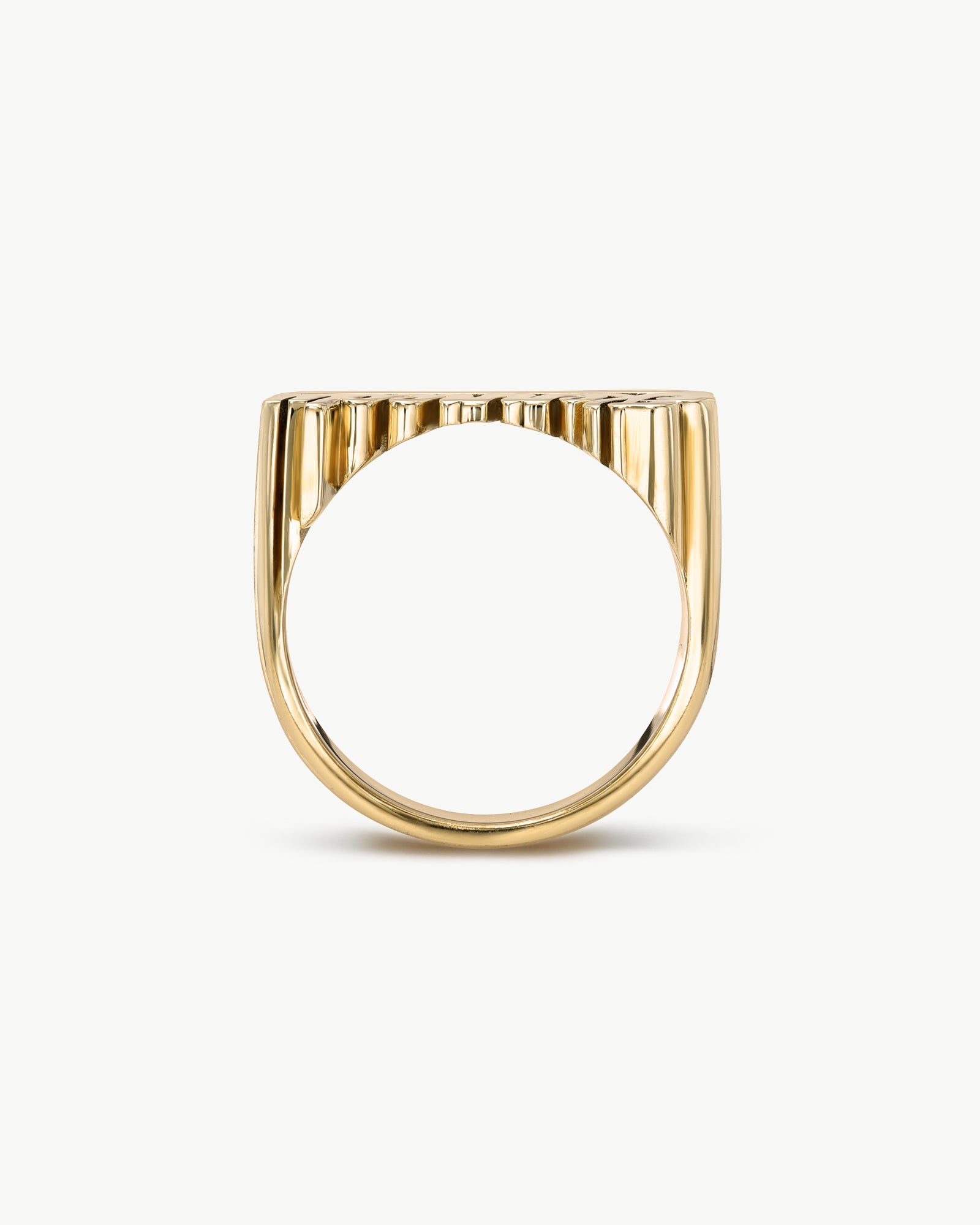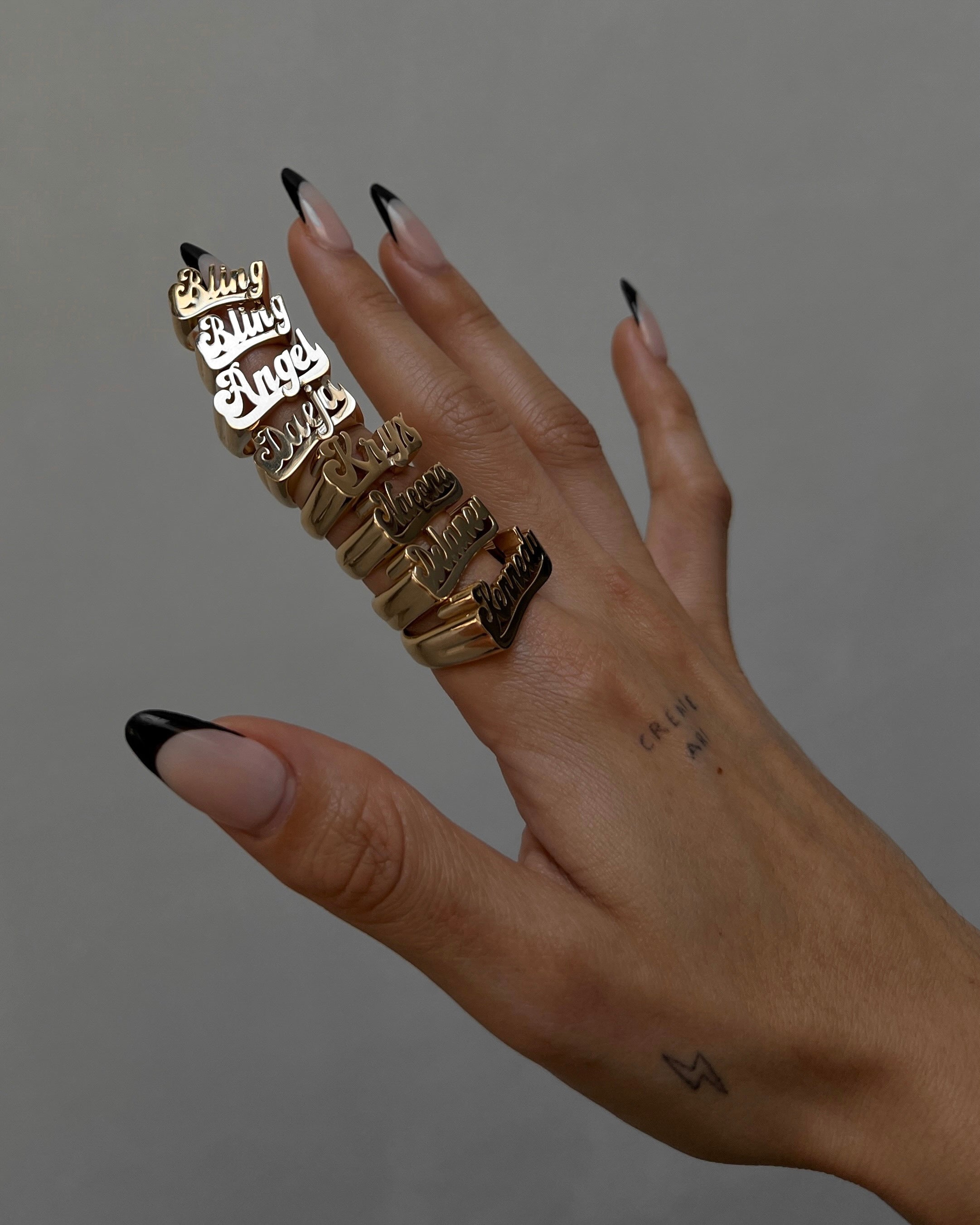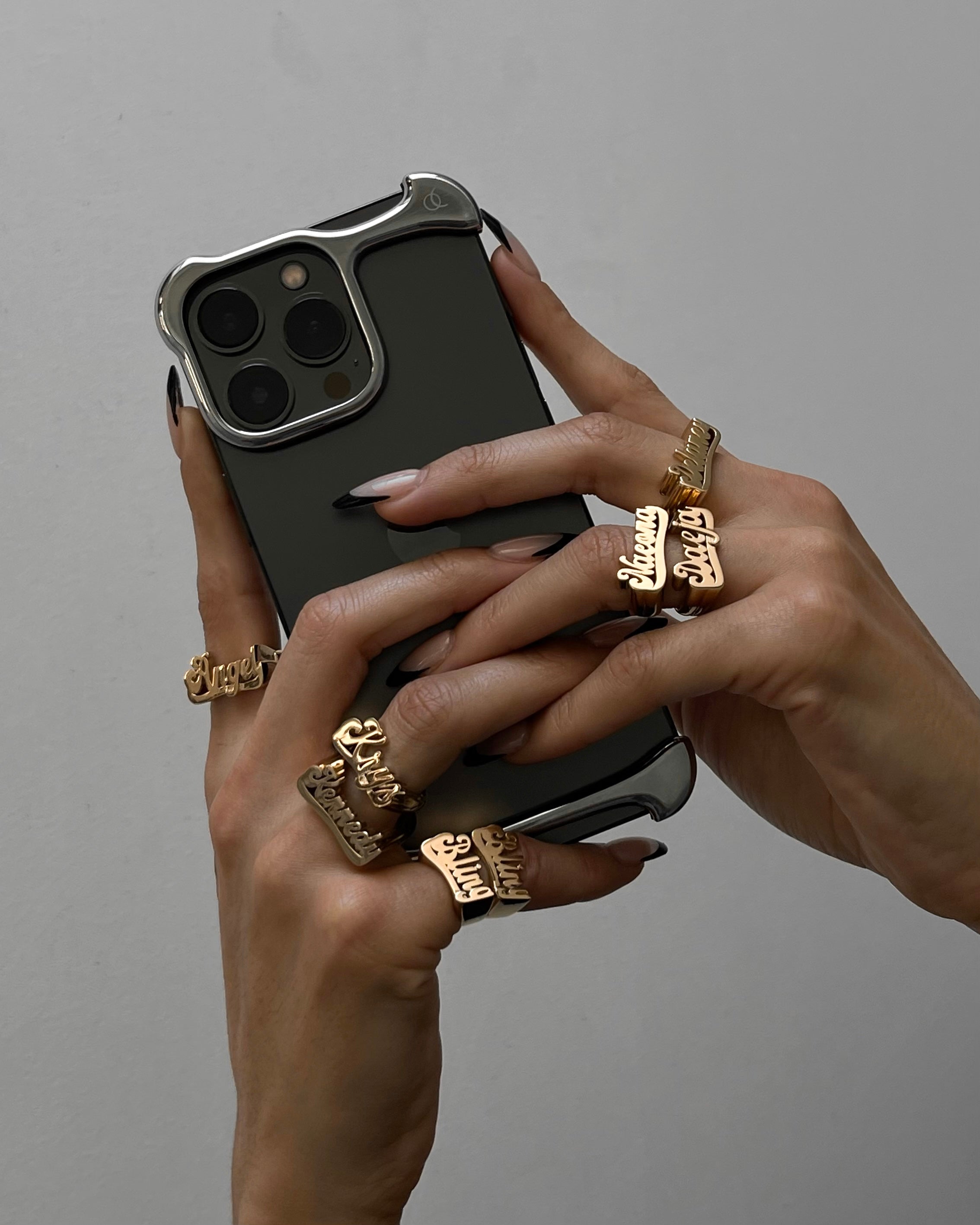 Spell it out in solid gold. While nameplates have no singular origin, much of the Nameplate jewelry you see today stems from the iconic Fulton Street in Brooklyn during the 80s and 90s. Today, we pay homage to this legacy with a modern approach and bold, spirited design which we are honored + excited to share.
This ring is made in 14k gold and is intentionally designed completely solid (no hollow rings here). With each ring weighing in around 9-11 grams, they boast a distinctive weight you can feel on and off your finger. The height of the face of the ring is approx. 10.5mm and tapers back for a comfortable fit.
Most names can be accommodated but due to the custom nature of this piece weight and look will vary. Please allow up to two weeks for your Name Plate Ring to be designed, produced, and shipped. If you need it rushed, please contact us here. A rush fee may apply.
Have a unique request? Full customization is available. Please contact us here with inquiries. 

 This item is final sale.
IMPASSIONED BY TIMELESS SILHOUETTES WITH A MODERN LUST FOR BOLD LINES, SLEEK MOVEMENTS, AND GLIMMERING FLASHES, ÖUGIE WILL WRAP YOU IN A GOLDEN REVERIE THAT EVOLVES INTO YOUR SECOND SKIN