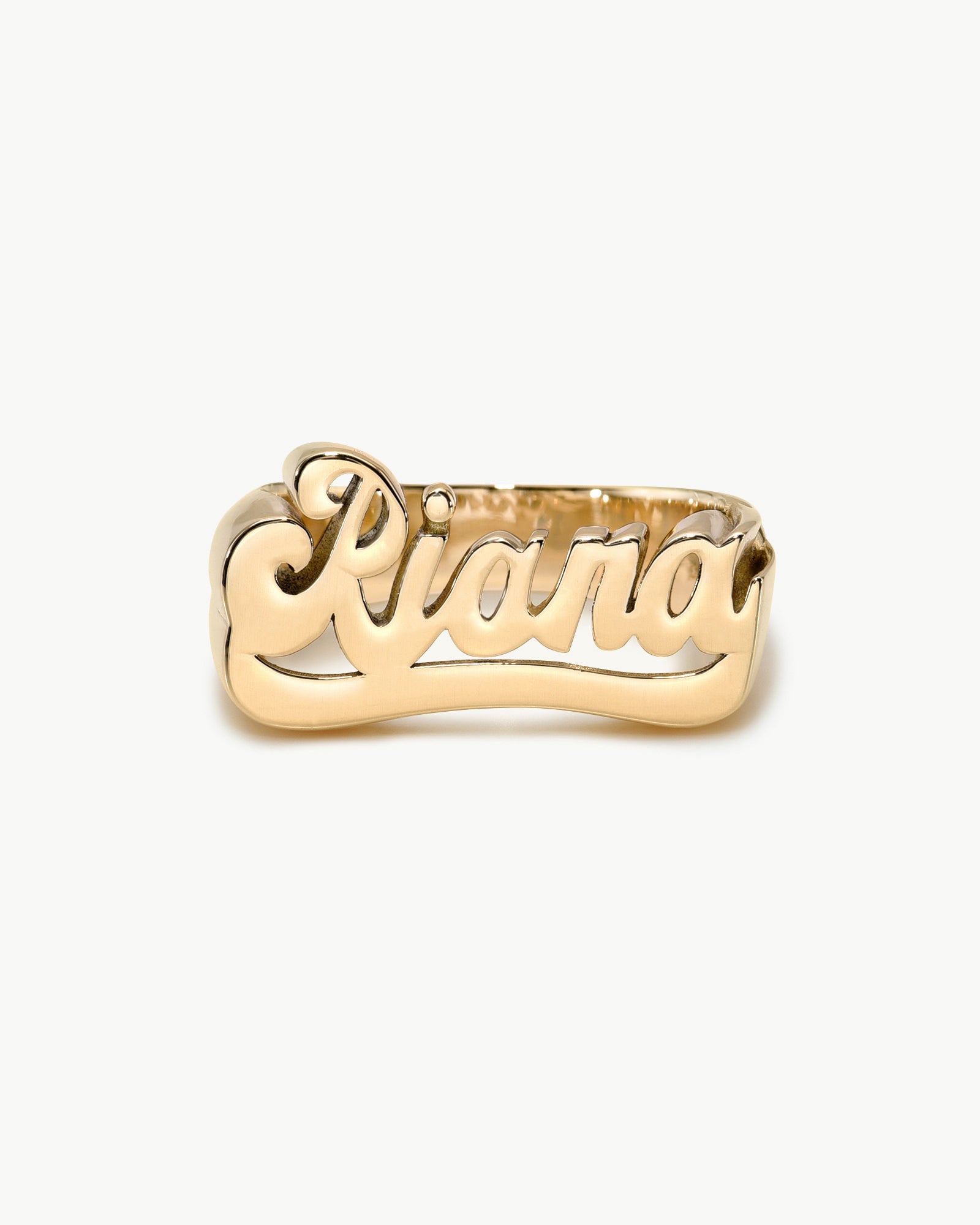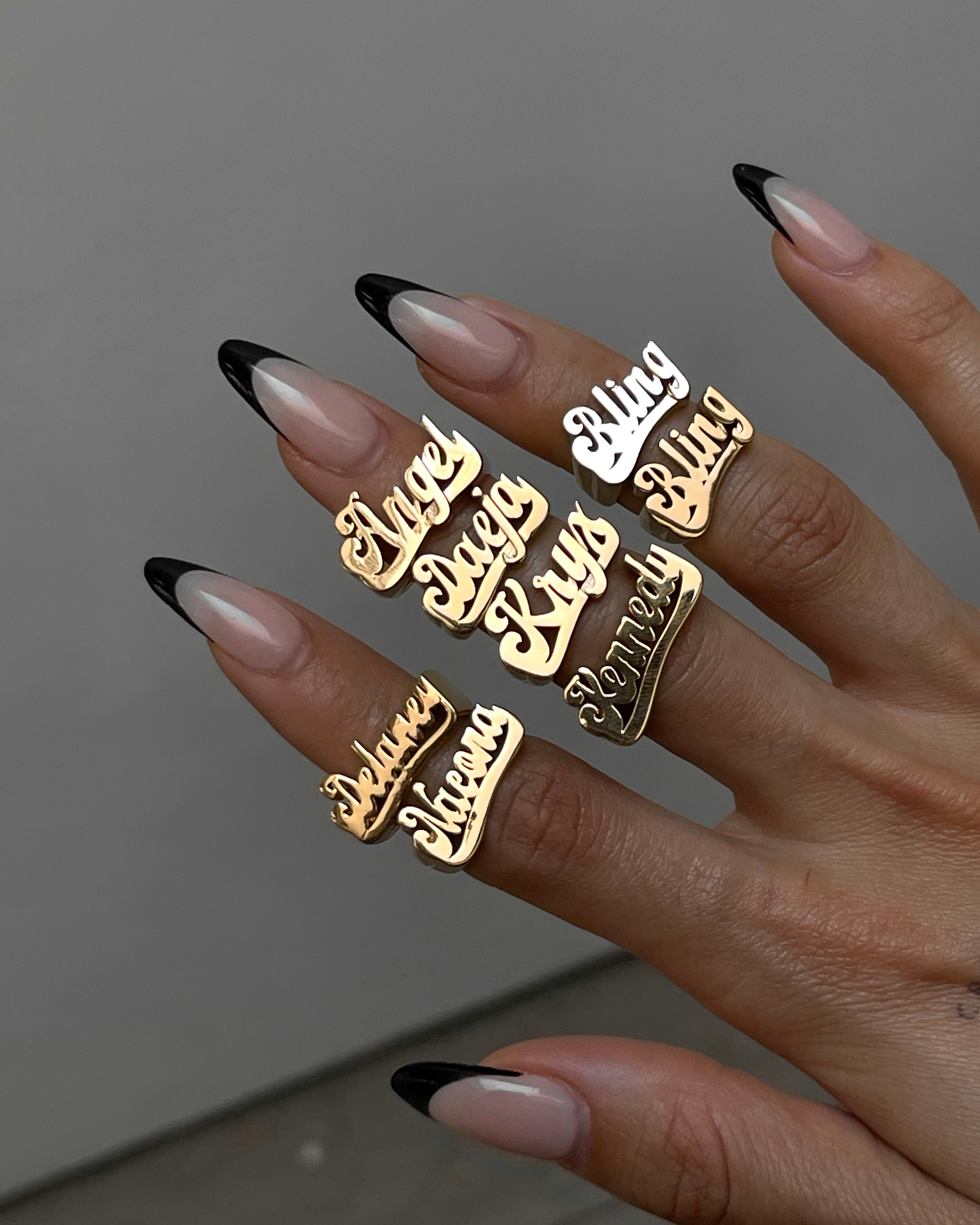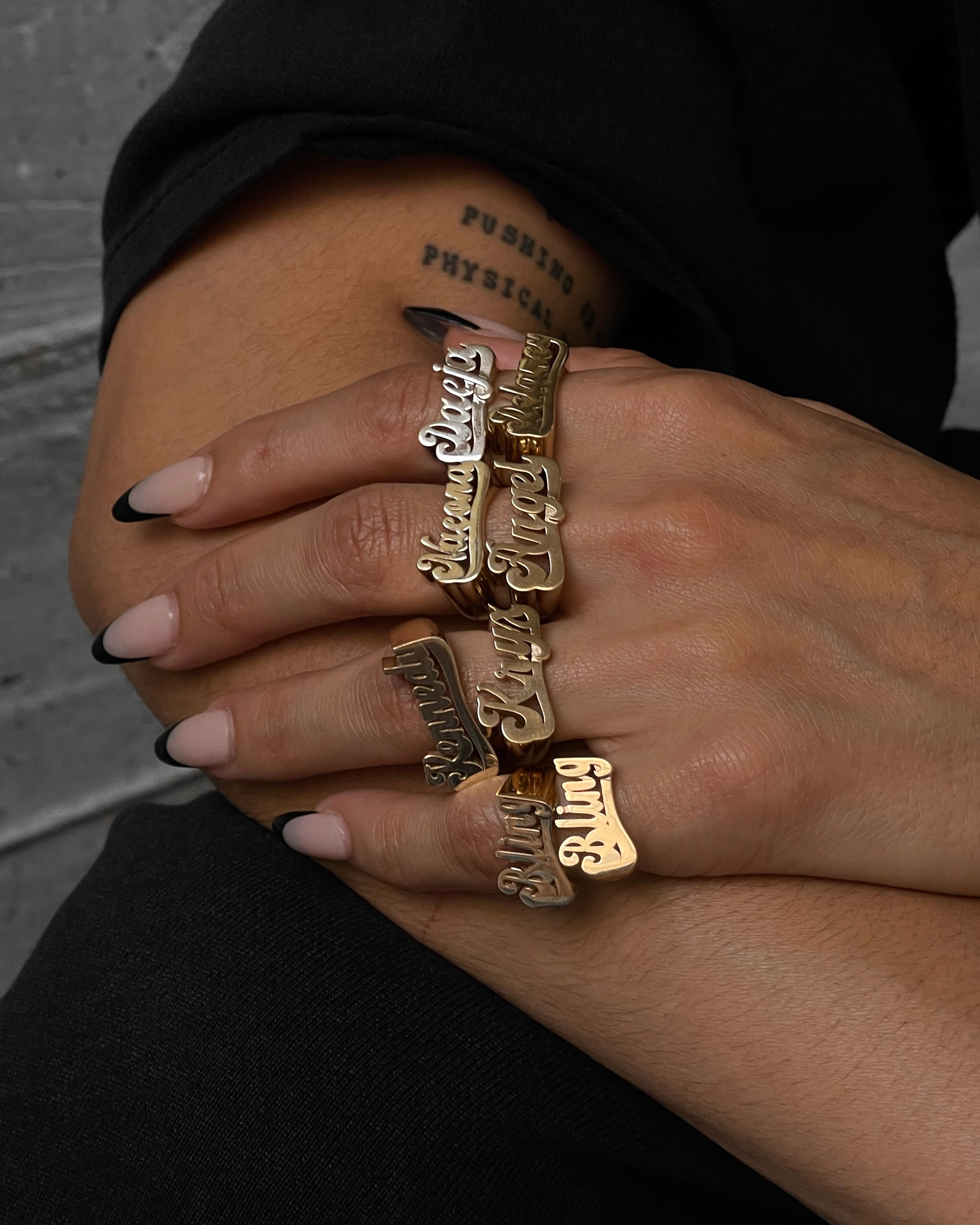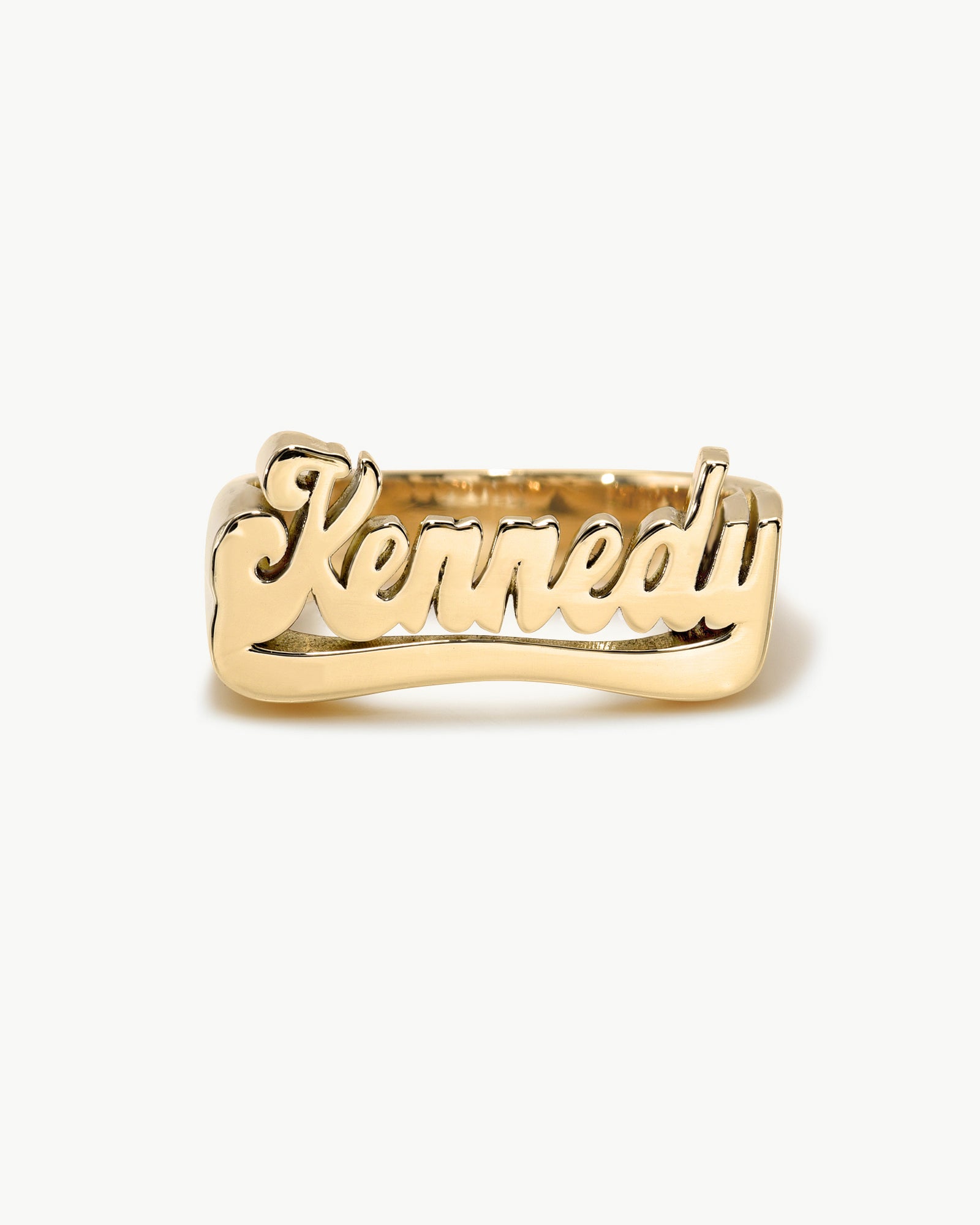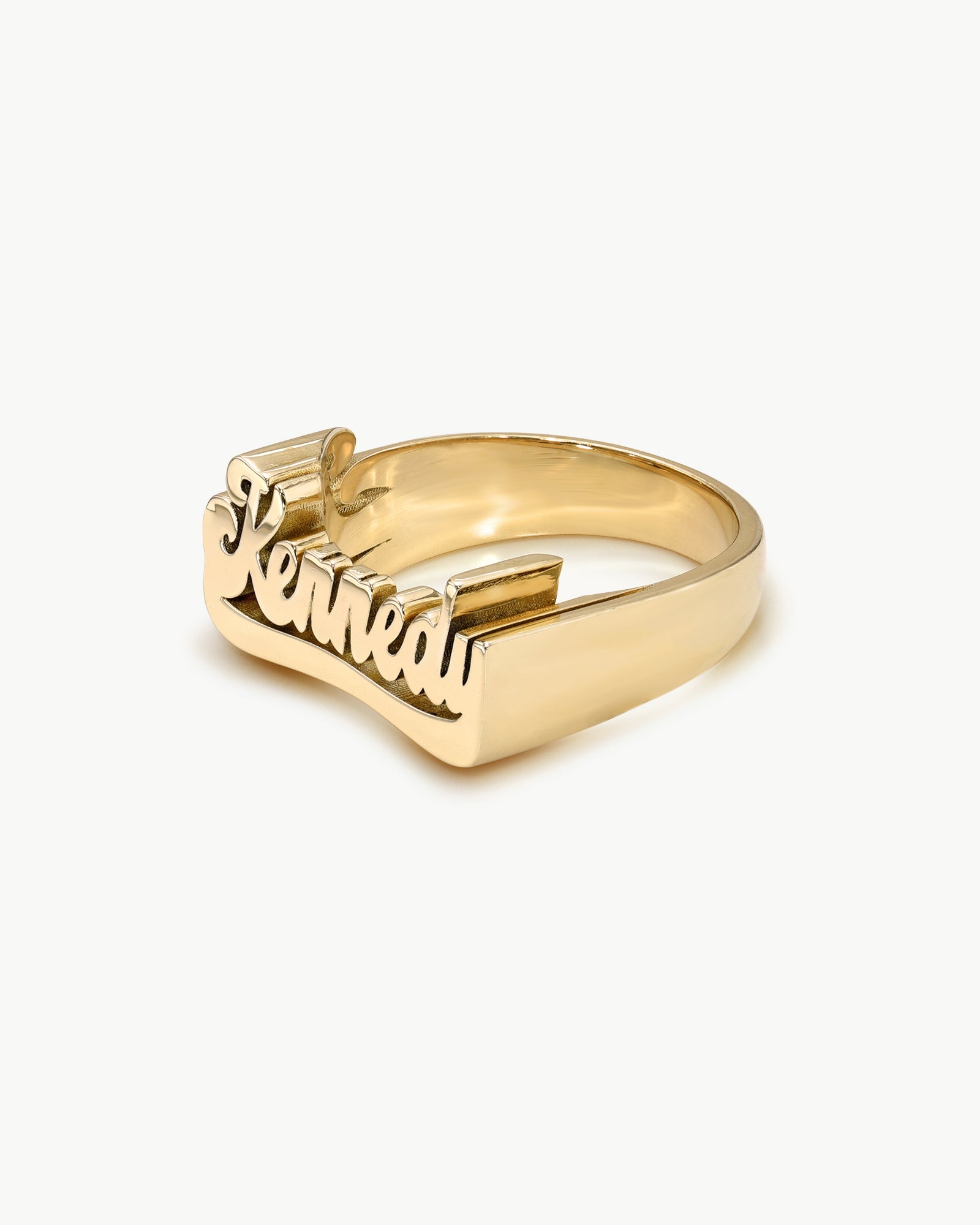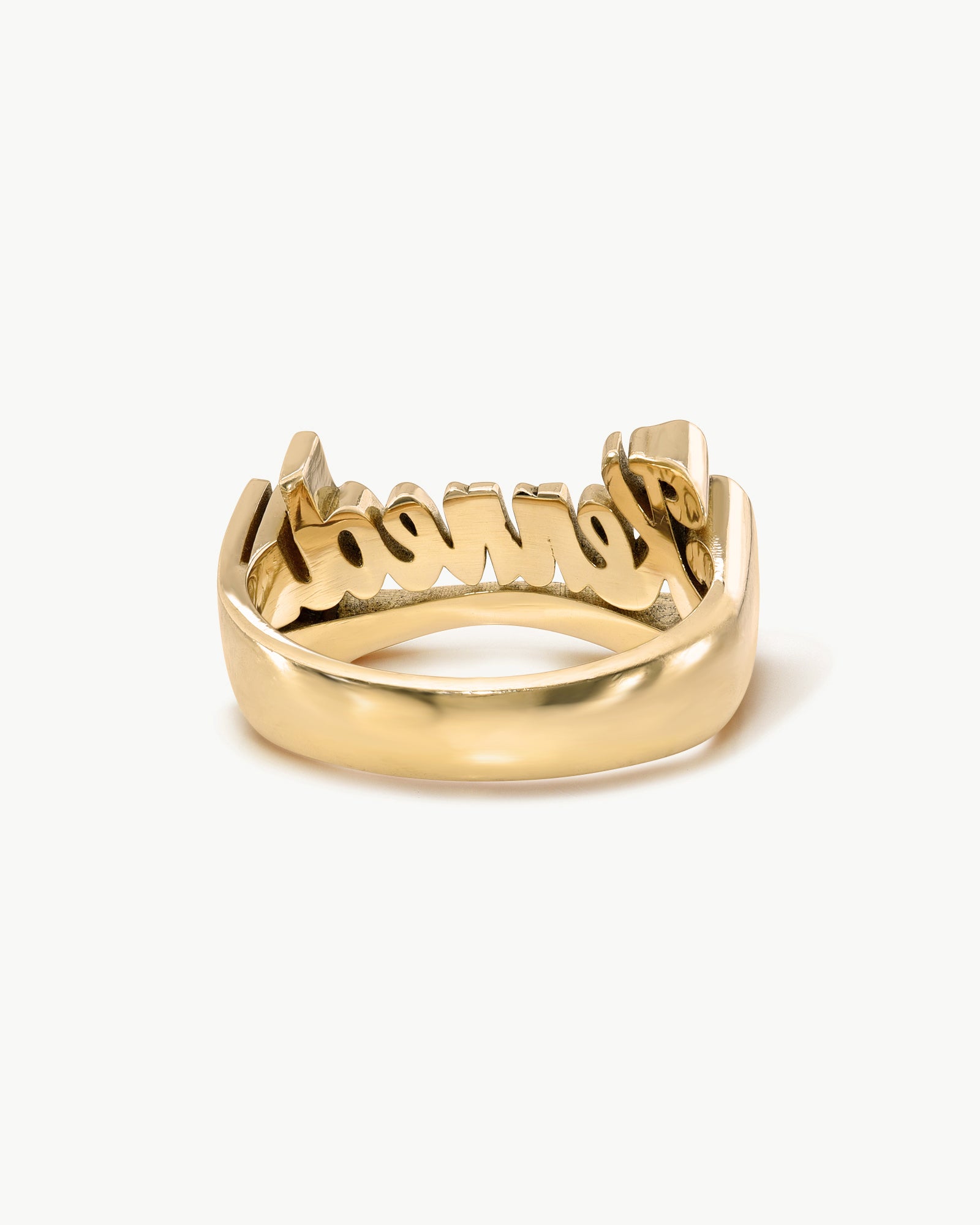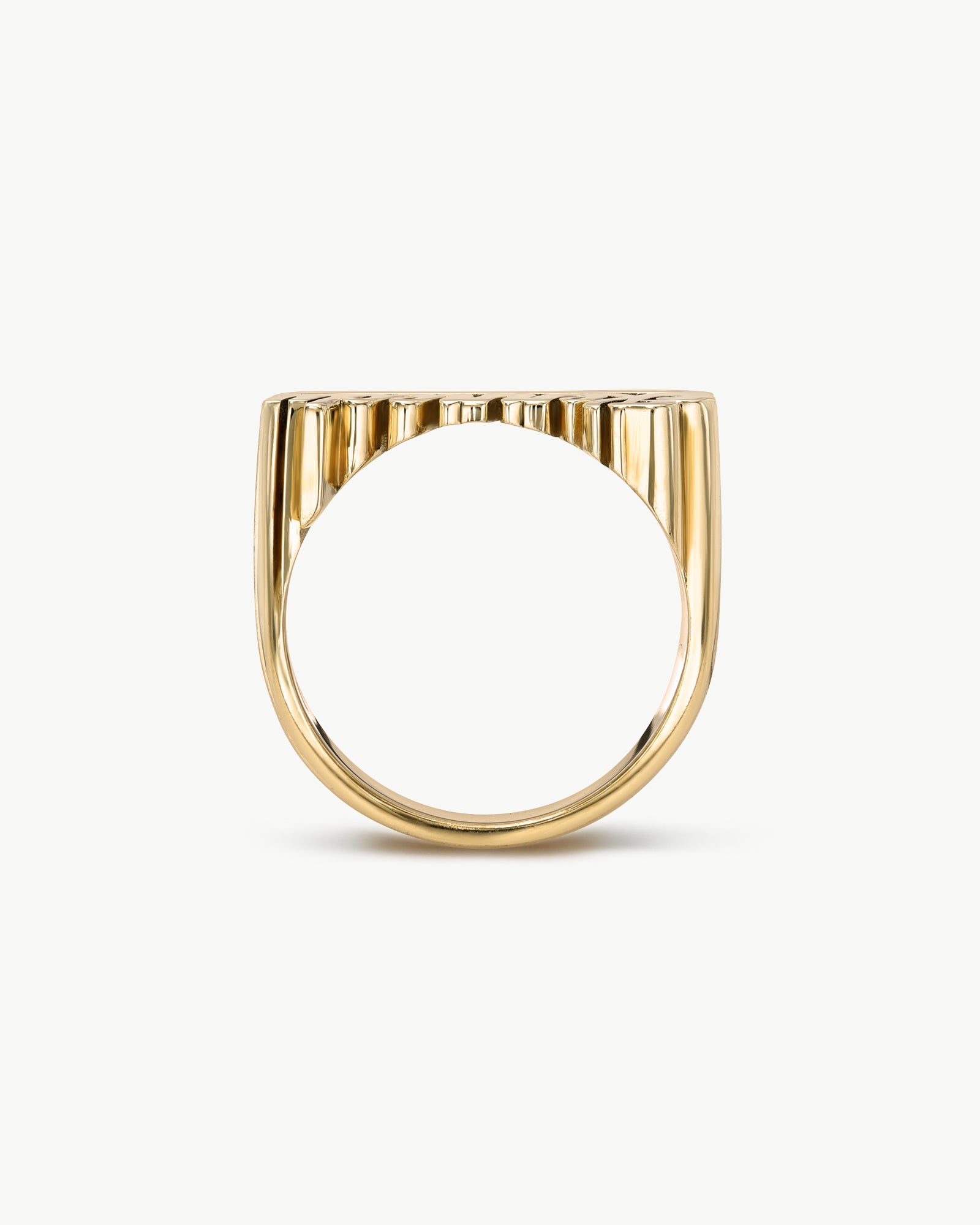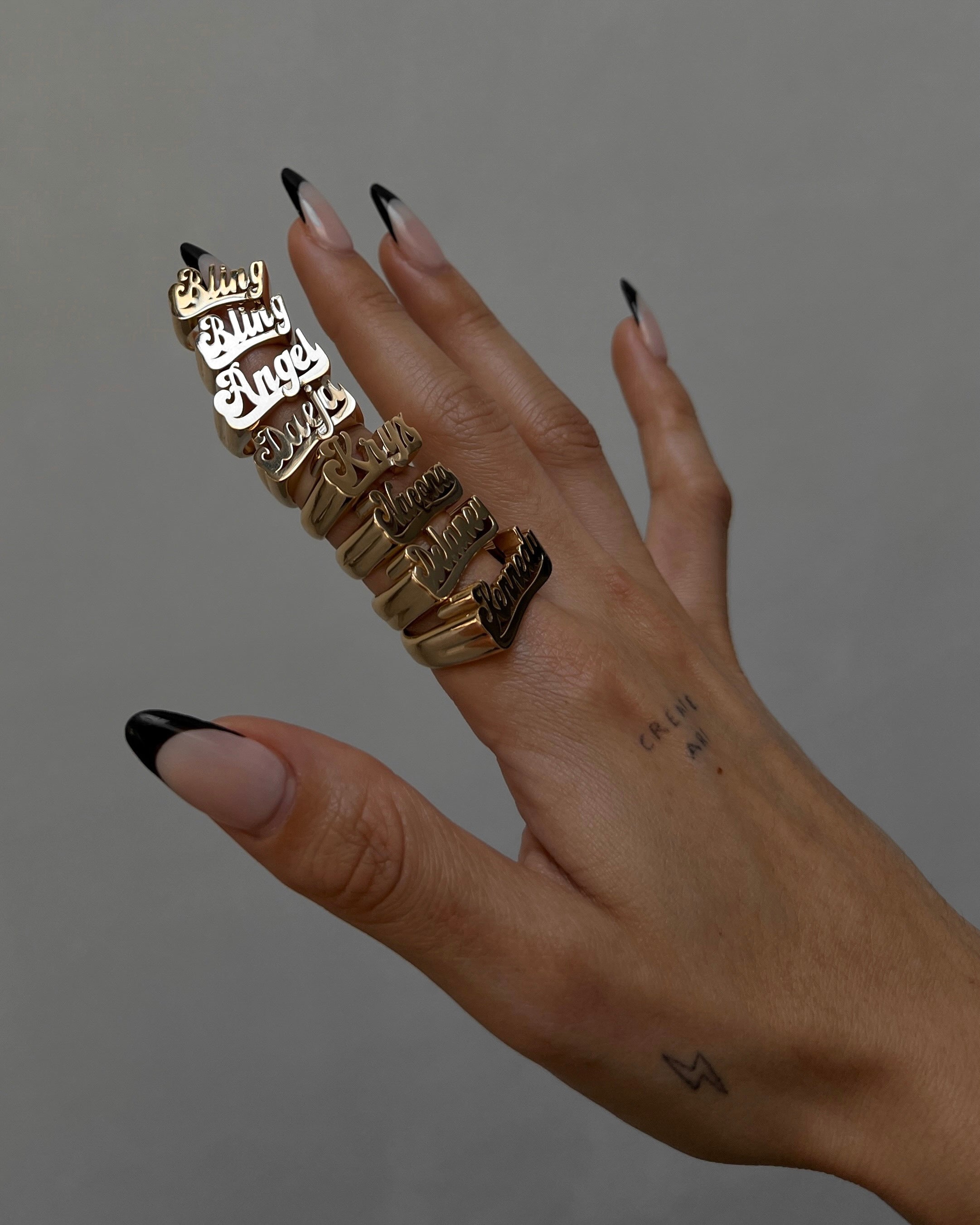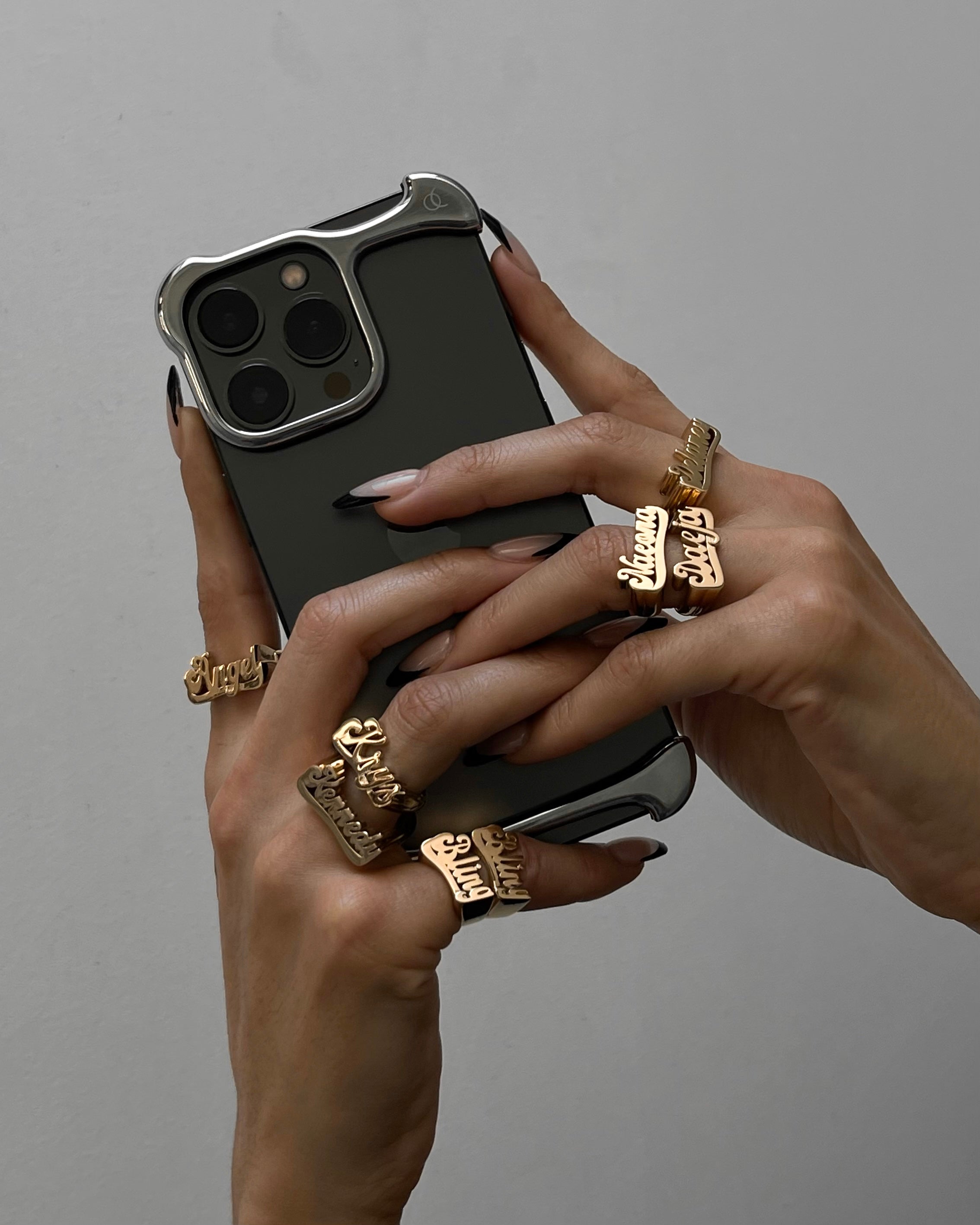 DESCRIPTION
Spell it out in solid gold. While nameplates have no singular origin, much of the Nameplate jewelry you see today stems from the iconic Fulton Street in Brooklyn during the 80s and 90s. Today, we pay homage to this legacy with a modern approach and bold, spirited design which we are honored + excited to share.
This ring is made in 14k gold and is intentionally designed completely solid (no hollow rings here). With each ring weighing in around 9-11 grams, they boast a distinctive weight you can feel on and off your finger. The height of the face of the ring is approx. 10.5mm and tapers back for a comfortable fit.
Most names can be accommodated but due to the custom nature of this piece weight and look will vary. Please allow up to two weeks for your Name Plate Ring to be designed, produced, and shipped. If you need it rushed, please contact us here. A rush fee may apply.
Have a unique request? Full customization is available. Please contact us here with inquiries. 

 This item is final sale.
SPECIFICATIONS
14k gold
Ring face height: approx. 10.5mm
Approx. 8-12 grams
14K GOLD + NATURAL DIAMONDS
OUR MATERIALS
ÖUGIE uses only 14k gold and natural diamonds. Our gold is not plated, not filled, and not vermeil because we believe jewelry is an investment and should never have an expiration date by tarnishing or fading over time. We are proud to only use diamonds that are conflict-free, fair trade, and abide by The Kimberly Process. We take pride in working with suppliers that are honest, ethical, and operate using safe and fair labor practices.
QUALITY + EDUCATION
WHAT IS 14K GOLD?
A karat (k) is the measurement of purity. Pure gold is 24k gold, which is generally too soft to use in most types of jewelry as it can lose shape and wear down. Any number below 24k means that there are other metals mixed in with the gold to form what is called an alloy. This alloy gives us our final material that is durable enough to sustain a lifetime of daily wear by you and beyond.
14k gold is durable, hypoallergenic, anti-tarnish, and does not include harsh chemicals. To be certified as 14k, the amount of gold must always remain at 58%. Our pieces are always pridefully stamped with the seal of 14k.