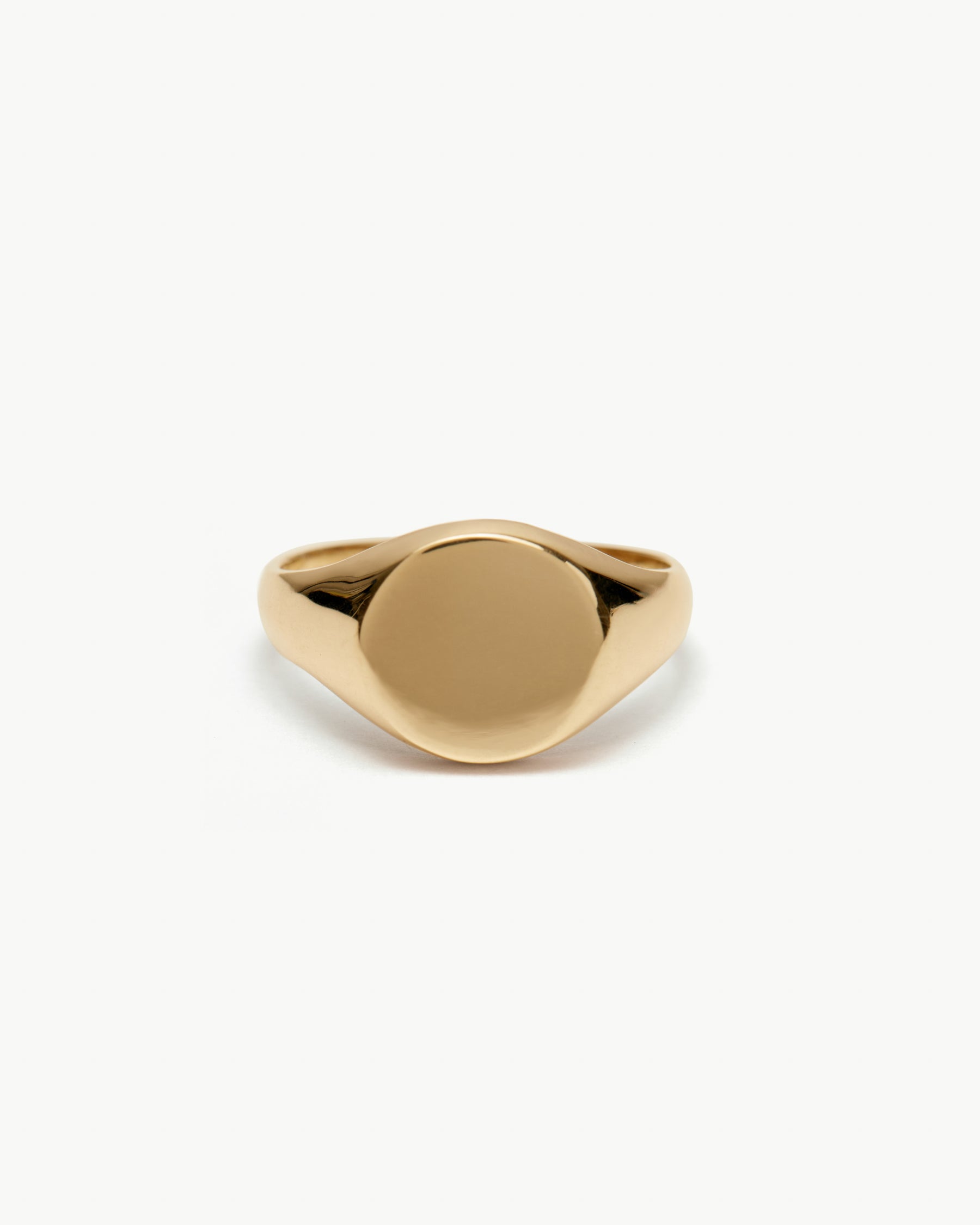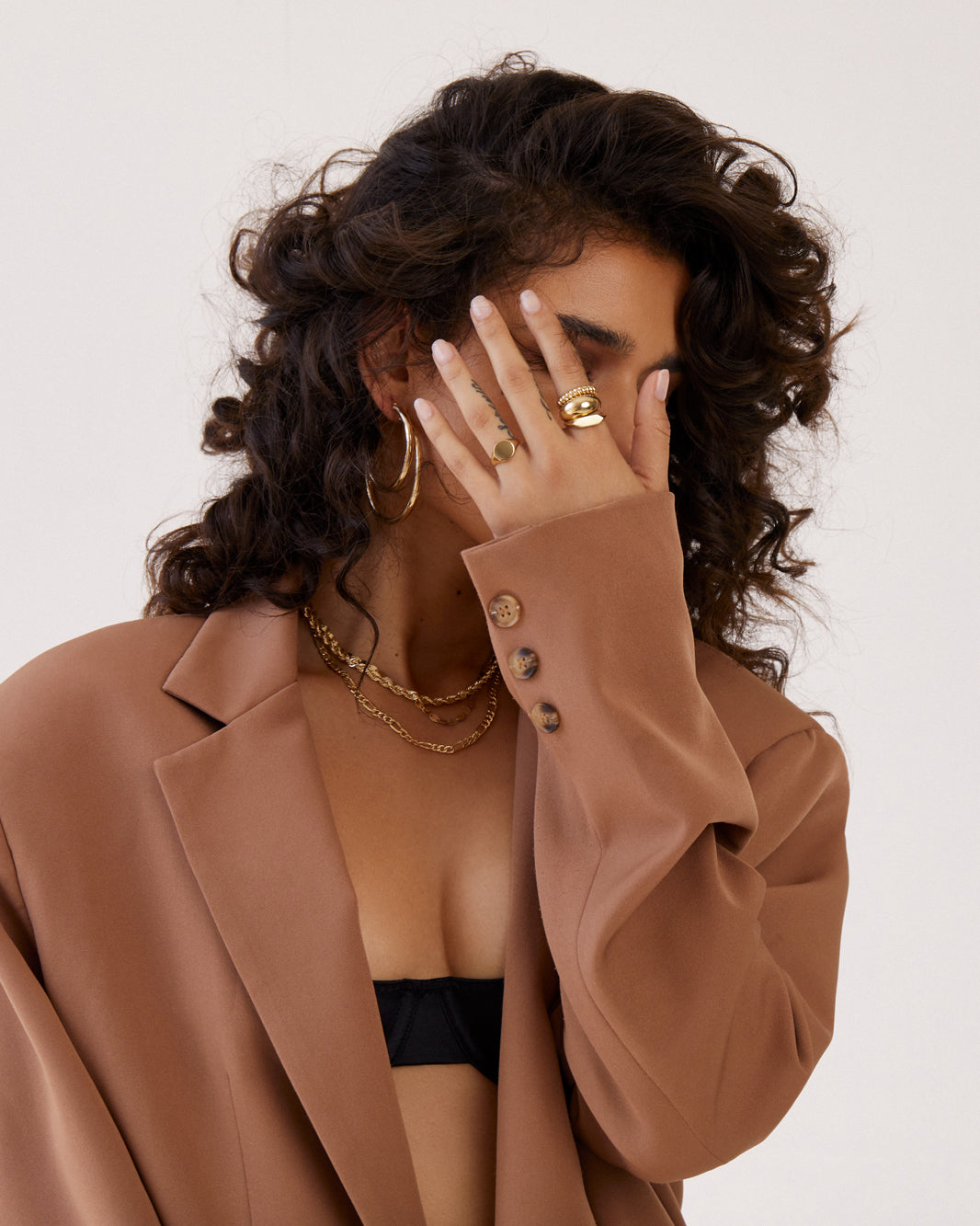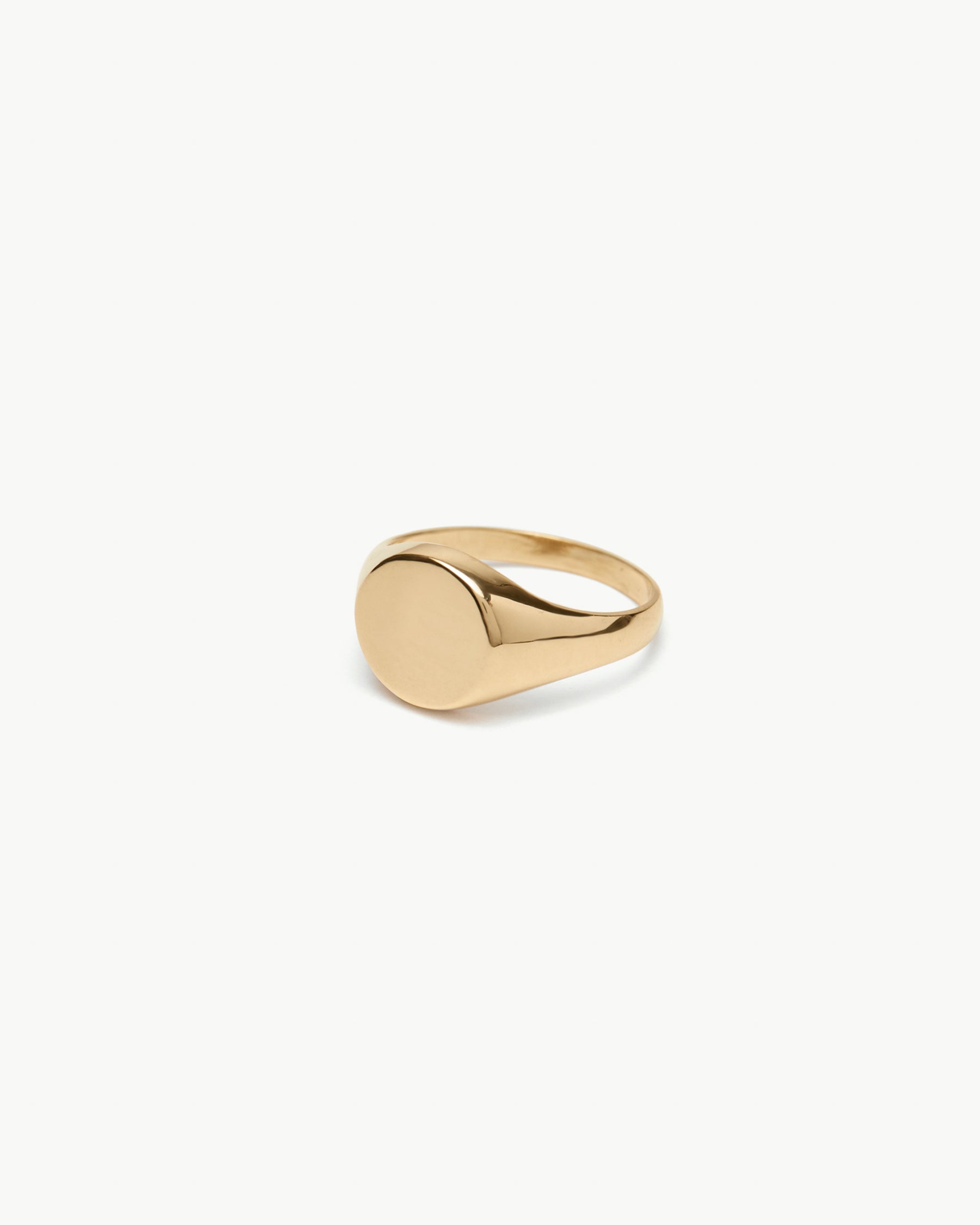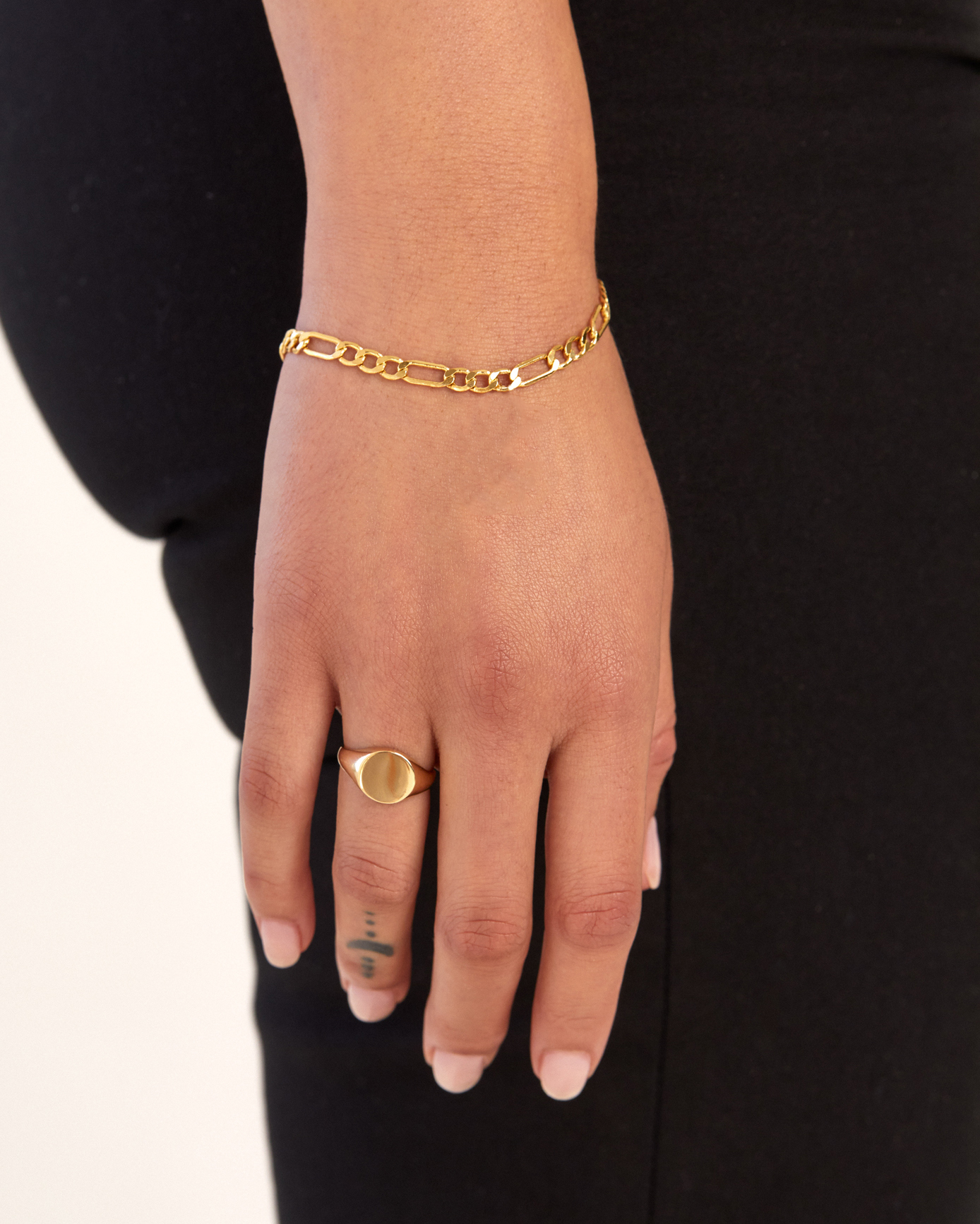 DESCRIPTION
Signet, meaning "small seal," rings were historically used to mark documents. This was done with an engraved signet by pressing the face into hot wax, which was historically marked with a unique family crest, initial, or other important seals.
This signet features a round face that tapers into a smooth surface on the back of the ring.
For a modern approach on a timeless piece, wear your signet now and pass it down one day as a nod to the tradition this piece holds, as a keepsake for generations to come.
Made to order. Please allow a week upon ordering.
SPECIFICATIONS
14k gold
Face: 5mm x 15mm

Band width: 2mm
14K GOLD + NATURAL DIAMONDS
OUR MATERIALS
ÖUGIE uses only 14k gold and natural diamonds. Our gold is not plated, not filled, and not vermeil because we believe jewelry is an investment and should never have an expiration date by tarnishing or fading over time. We are proud to only use diamonds that are conflict-free, fair trade, and abide by The Kimberly Process. We take pride in working with suppliers that are honest, ethical, and operate using safe and fair labor practices.
QUALITY + EDUCATION
WHAT IS 14K GOLD?
A karat (k) is the measurement of purity. Pure gold is 24k gold, which is generally too soft to use in most types of jewelry as it can lose shape and wear down. Any number below 24k means that there are other metals mixed in with the gold to form what is called an alloy. This alloy gives us our final material that is durable enough to sustain a lifetime of daily wear by you and beyond.
14k gold is durable, hypoallergenic, anti-tarnish, and does not include harsh chemicals. To be certified as 14k, the amount of gold must always remain at 58%. Our pieces are always pridefully stamped with the seal of 14k.